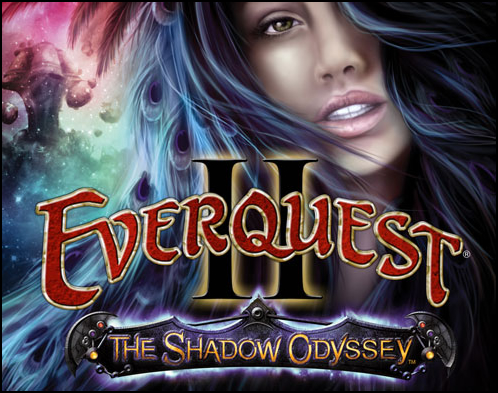 It has been quite some time since our last news update, so long in fact that I've had several people inquiring what on earth we've been doing that has left us with no news to post. We have just been too busy since the launch of the fifth Everquest2 expansion
The Shadow Odyssey
to put any news together.
On Sunday 21st December we finally killed
Gynok Moltor
and his
merry
bunch of friends, leaving us with our first full clearance of a TSO raid zone and a server first. This finally gave us something significant enough to write about.
Gynok was certainly a tough encounter, but a return visit a few days later showed us just how easy it should have always been with only an unlucky failure mechanic preventing us from killing Gynok on our first pull. As is often the case with encounters like this, the hardest part of the encounter is belief that you can beat it and keeping morale up long enough to make that belief a reality.
The loot from Gynok like so many other hard encounters in TSO wasn't anything to celebrate as the same item drops from other mobs in the zone which are vastly easier to kill. Other than a TSO set leg pattern we didn't get anything new, how much that pattern can be celebrated is up to our favourite trout Slaan who got the server disco.

I guess I should also mention that like many other raid guilds out there we did take down three contested Avatars since the launch of TSO , unfortunately due to a developer oversight these mobs were not the difficulty there we intended to be. SOE have since boosted Avatars to what should be their intended difficulty and we look forward to seeing the ones we killed again in the new year to see if we are up to the increased challenge just yet. Some of the Avatars that we've not yet killed certainly give you a forceful example of why critical mitigation is an important part of raid progression in TSO.
Our members (or Penguins, as some would prefer) have been hard at work outside of raid hours running group instances, questing and doing their best to reach the new AA cap of 200. Two of our members have suffered enough to reach this new cap already, Siddartus being the first, and Wizardx following soon after. A lot of us have already lost the drive once we maxed out the new Shadow tree, all too willing to leave gaps in previous AA trees that had a lot less desirable bonuses in them.
While there are mixed feelings about TSO and it's popularity with player base at large. Most agree that there are some very nice group instances with some beautiful design and art work put into them as well as some quite original scripts and encounters, with good itemisation as an added incentive to keep players going back. The Palace of Ferzhul being the most challenging of these new heroic zones in particular the Valdoartus Varsoon encounter, which proved to be one of the most enjoyable and challenging heroic fights I've experienced in EQ2 to date. Of course now that I'm on the subject I'd have to mentioned that Xanadu were the first guild on Runnyeye to defeat Valdoartus Varsoon on Nov 28th, as well as being the first to complete the signature quest for which Varsoon serves as the final update.
Last but by no means least... Something that certainly deserved it's own news is our Guild Hall. Xastia and Angbeleg have gone through a lot to decorate the guild hall to a high standard, with many of our members chipping in with crafts, harvests, LoN, quests and many other furniture and resource needs. Visitors are welcome to look around, although vagrants, squatters and troublemakers will be removed.