With the memory of the Legend of the Fluttering Wing fresh in our mind we returned to Xux'laio's roost once again, this time hungry for revenge.

With the bloodlust and thirst for revenge flowing, we did what we came to do.
Defeating the Master of the Fluttering Wings.

And behold, we accomplished our goal: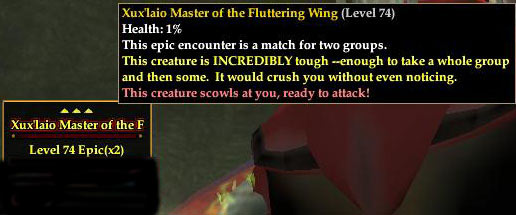 With the smell of rotting and decomposing corpses around us we ventured deep into the roost, shortly upon enterering we met one of the Master's guardian...

The Crusher!
We made short work of him, as our hunger for revenge drove us on towards the Master.
Shortly after our weapons clashed he was defeated.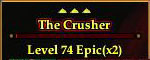 Upon venturing deeper we finally met our goal, Xux'laio Master of the Fluttering Wing.
As we rushed in we quickly discovered that this was not a Master to trifle with, as the battle continued he called upon the forces of Earth and Nature to aid him in this epic battle.
But in the end this proved futile against the might of Xanadu.

But! Behold something we have never seen before happened as Xux'laio tried escape, realising its end was near, a large heavy chest dropped from the sky and killed it on impact!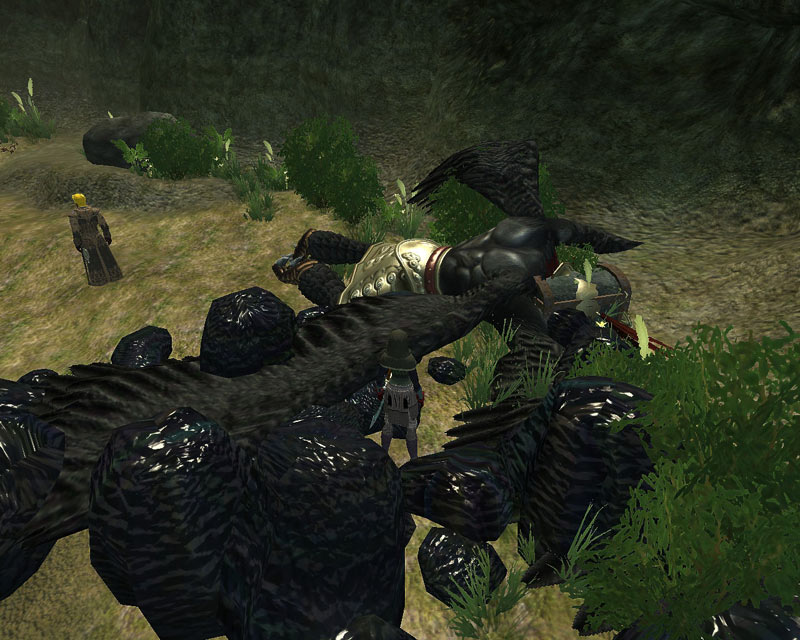 Loot from out adventure: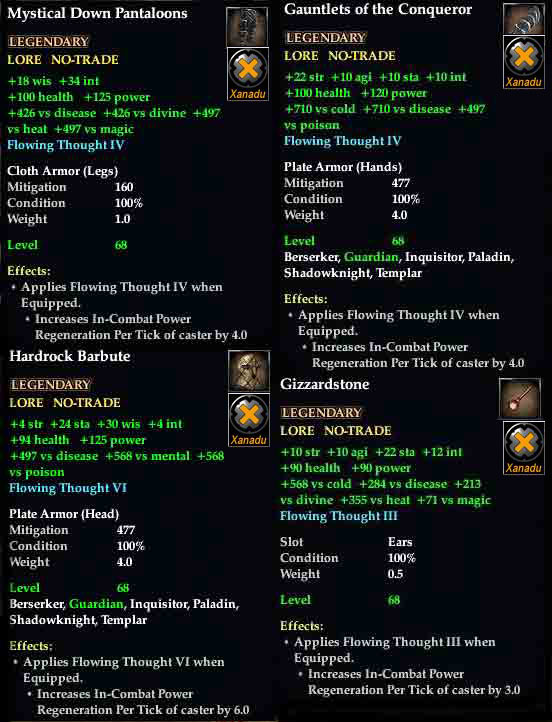 Finishing off with some required but not always so funny quotes since the last update.

You know you have the right strat when somone mentions the thingies:




Ever wonder why some people have first names resembling places or household furniture? Veena as always, came right up with the answer:




There has been a strange rumor of computers with the behind made out of "organic" components, and sometimes it has to release the preassure:




Also to finish it out, warning for the faint hearted. Amnepoh wins the award for sharing something that should not be shared at all with the guild!




Happy hunting out there people, kill them mobs good.

Angnus signing out for now....




[ Last modified by Angnus 2006-06-20 21:55 (Full Log)]