He went a little batty ! Ok... Seriously that was bad, but back to the actual news subject. After quite some laggy visits to the Freethinkers hideout we finally managed to get a moment where the instance did not actually lag at all (perhaps luck, or maybe the instance fix dev team put in a few days ago works). On our last visit, we got up to Malkonis but unfortunately had to call it a night before the bloodsucker was killed.

Yesterday we thought it was time to go back and finish what started on last visit with Malkonis. So what happened at the Freethinkers Hideout?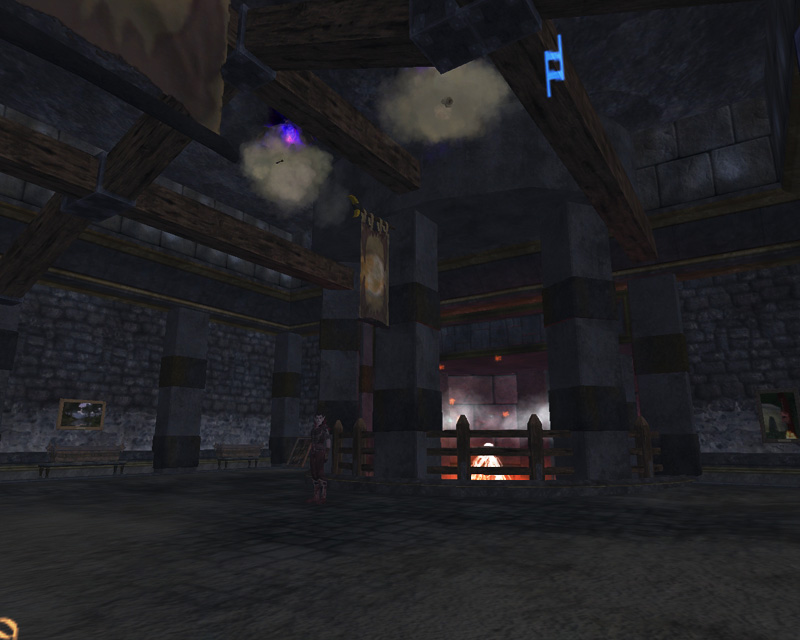 WIth the previous visits to FTH the mob tactics were already down and it didn't take too long to reach Treyloth & Malkonis. Treyloth as usual had to be bit cocky and throw up some threats towards our raid as seen here:





Unfortunate for Treyloth, he gave us a perfect idea what to do for Malkonis... Also more unfortunate was that Treyloth found out that sharp tongue isn't a good match for a sharp blade. But I wonder whats with these loud mouth cliché bad guys in EoF - many of the big baddies feel the need to explain their evil plans only to get killed a brief moment afterwards, sheesh... Don't they teach not to tell your plot in the badguy manual v 2.0? Ah well, maybe in next expansion we get some one liners for finishing the raid encounters... I can already imagine the return of Lockjaw and raid must finish the encounter by saying "You're LUGGAGE."

After the apprentice was down, it was time to move for the master. Malkonis however did not like our attempt of vampire barbeque and decided to proceed to tell us his evil plan (don't they ever learn

). After couple pulls the fight was already over for Malkonis - For the last boss of the instance he seemed somewhat disapointing since the named before him was more challenging. The encounter design on Malkonis had some really neat ideas, but also involved a really really cheap & annoying trick.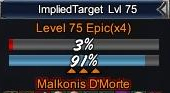 Oh well - what can I say... Poor Malkonis, he really lost his head this time.




Now what comes to the recent loots from FTH, the instance seems to have somewhat decent loot table and there seems to be quite some variety instead of a huge shared loot table such as at MM:IS. Just to give out a couple examples from the last visit (rest can be found in our loot database as usual):




As usual in the fantasy worlds you can find npc's with most odd hobbies, such as collecting loose heads... With the head of Malkonis D'morte in his bag Sondrax managed to find a collector who was interested in such a... erm, thingie. This almost heroic deed resulted in getting a nice reward for the delivery.





So that wraps up the latest raiding news, as usual last but not least - it is time to put up a few odd thingies up from guildchat and this time they are really weird.

After serie of bad jokes, you thought it can't get any worse... Of course raid leader proves that wrong in the impressive display of observation skills about mobs at Inner Sanctum.
A guildie experiences the wonders of discovering the SOGA models... Oh dear...

Sometimes when you accidentally zone out, you need to think up an explanation quickly.... "Nooooo! It wasn't me, it was the other guy!"

Unfortunately sometimes being little too innocent can result in... Somewhat unintended but extremely dirty comments.





--------------------------------------------------