... the truth shall soon set loot free!

Since the return of the gods to the world of Norrath, server restarts and patches often prove a test of peoples faith and in trying times Avatars can manifest themselves to aid their followers...

...or to provide raiders with something to do on a night!

It's been long overdue, but we finally downed our first Avatar tonight which gave a much needed boost to morale.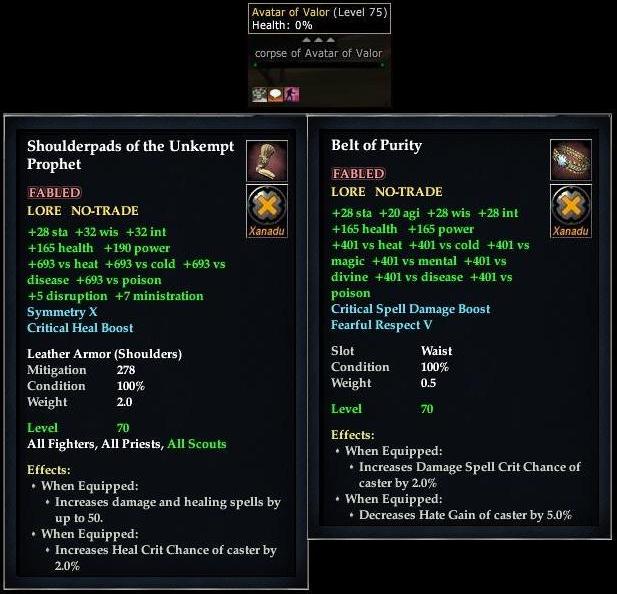 *I snipped the picture as it was taken from miles away and didn't really show much other than 24 blobs standing around a big white shiney dead blob*





As is tradition with every news update, a few amusing comments made by our members


This could explain a lot of things...




Perhaps somethings are better left unsaid...