Yeh that's right, as i promised you it didn't take us much to keep advancing in
Rise of Kunark
's raid progression and even if it took us a whole day to lay
Venril Sathir
's remains to rest, we managed to get down the rest remaining T2 instance (
Temple of Kor-Sha
) and even
Chamber of Destiny
's Leviathan on Sunday, quite nice if you ask me.
So let me start where i left you: we had just cleared T1 and were eager to find a more difficult challenge for our raiding attitudes. Well we found out that
Venril Sathir's Lair
had what we were looking for (kinda).
Left alone the fact that it take quite a while to get to the Zone In, and mobs there don't make it easy for replacing people that suddenly get connection problems or such, the zone itself turned out to be the usual very small zone with just the essential encounters, leaving the EH-like hours of trash killing to another tier. The main encounter itself is heavily scripted and quite nicely done, you surely don't want slackers for this fight or you will have a very hard time killing it. But once the scripts were figured out and execution was optimized, the poor flying iksar (strange thing if you do %r on him it says it's an unknown race...someone should tell Kunar Iksars that they were ruled by an alien) couldn't do much more than accepting his grim fate and leave us some loots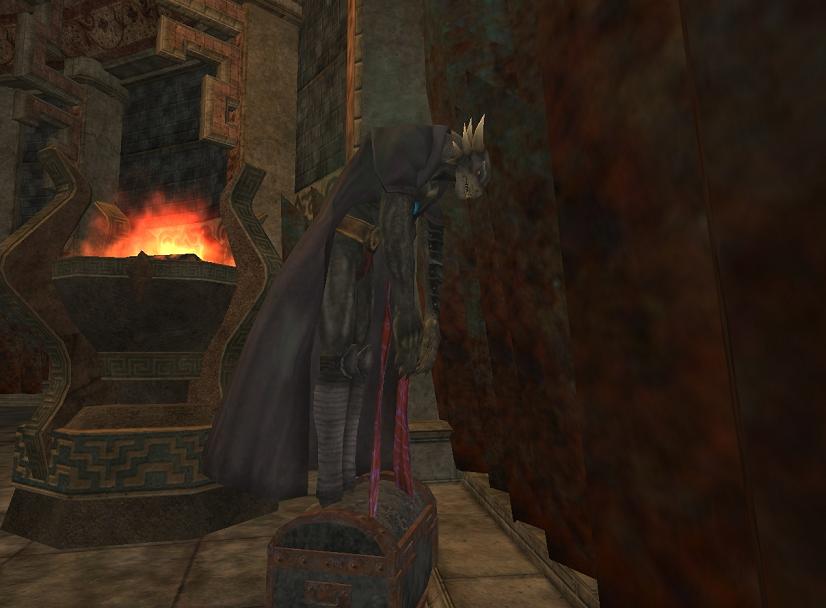 As usual we celebrated the event with a
raidhug
at the center of his lair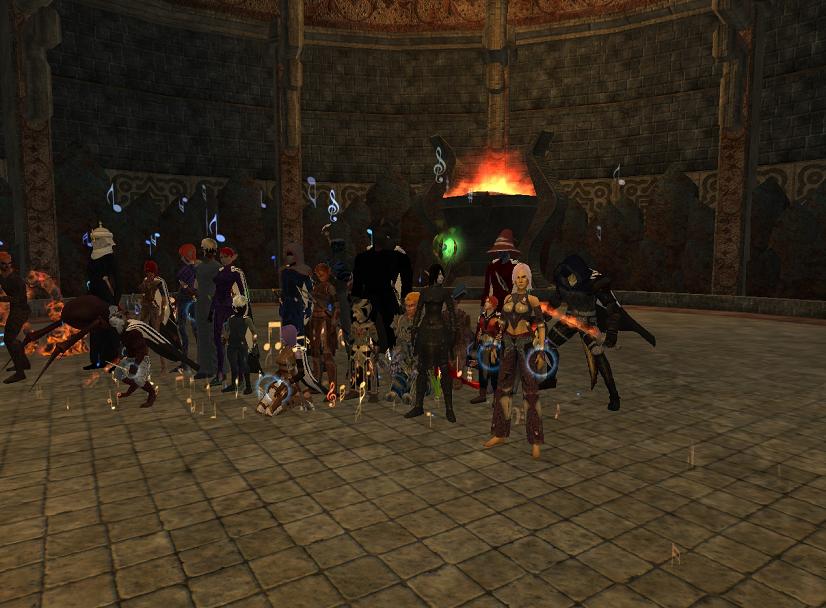 With
Venril Sathir
dead our next target couldn't be different than the
Overking
in the
Temple of Kor-Sha
, so we went straight there on Sunday and killed everything that moved. Sadly, except for one encounter that maybe takes a bit to figure out, the rest of the stuff in there was once again not worth mentioning being just slightly more complex than T1 encounters but even the Overking himself wasn't as scripts-dependant as Venril was, and everything died pretty much too fast for a non-bottom Tier zone. Here you can see the Overking himself in his classical *I just got smacked* pose, with the usual chest popping up from his back,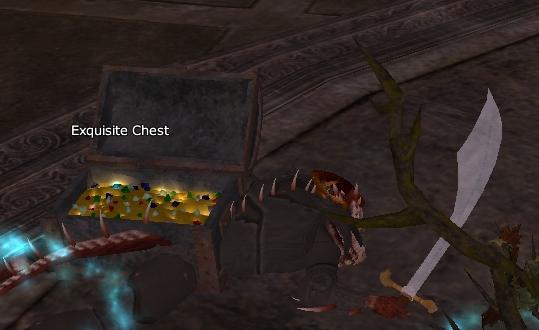 And here goes the killshot and the Raidhug around his throne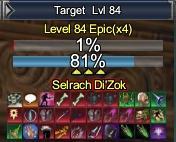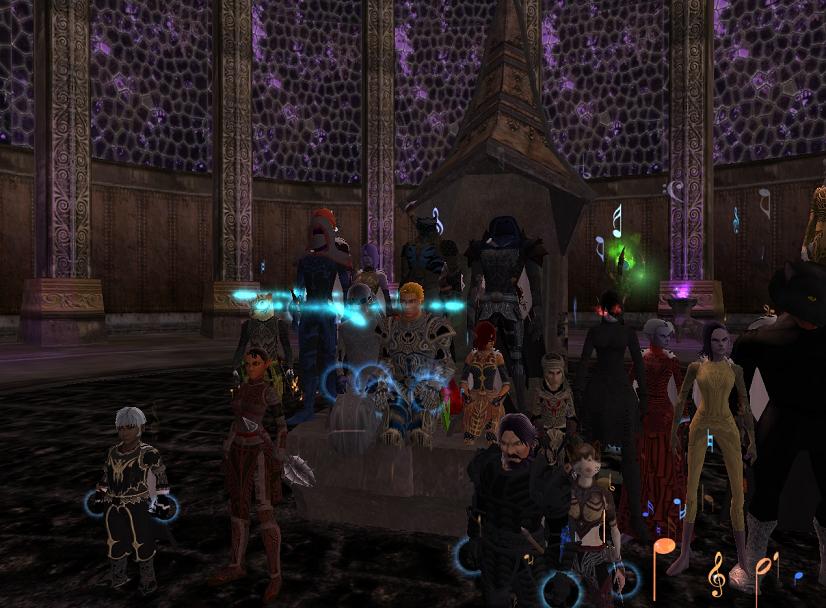 So with both T2 instances cleared (both
Server First
), we had the extraordinary number of 17 people flagged for
Chamber of Destiny
, but regardless this unoptimal setup (no socerers, wardens or inquistors flagged), we still gave it a go, and in the end we managed to clear it before bedtime with 16 people in raid, what did someone use to say? Who dares wins.
The whole zone itself has some nice scripts once again (even if very different from any other encountered so far) and even if the few trash there have more HPs than Avatars it's quite challenging and at moments fun afterall. The big bad guy of the day is represented in this screenshot (isn't it cuddly and adorable?)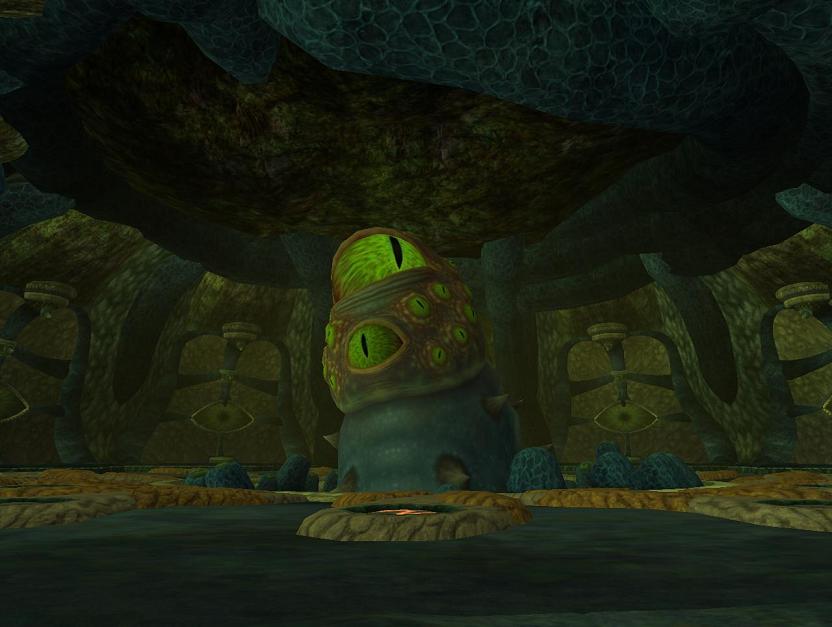 I'll spare you the front side of him as it isn't any better than the back

After some Worm bashing, ooze swimming and something else i'd better not tell you (trust me, you don't wanna know), this ugly mutated version of a Tremor finally splashed in his pool of ..... "strange liquid" lifeless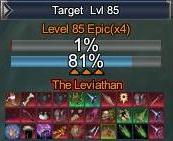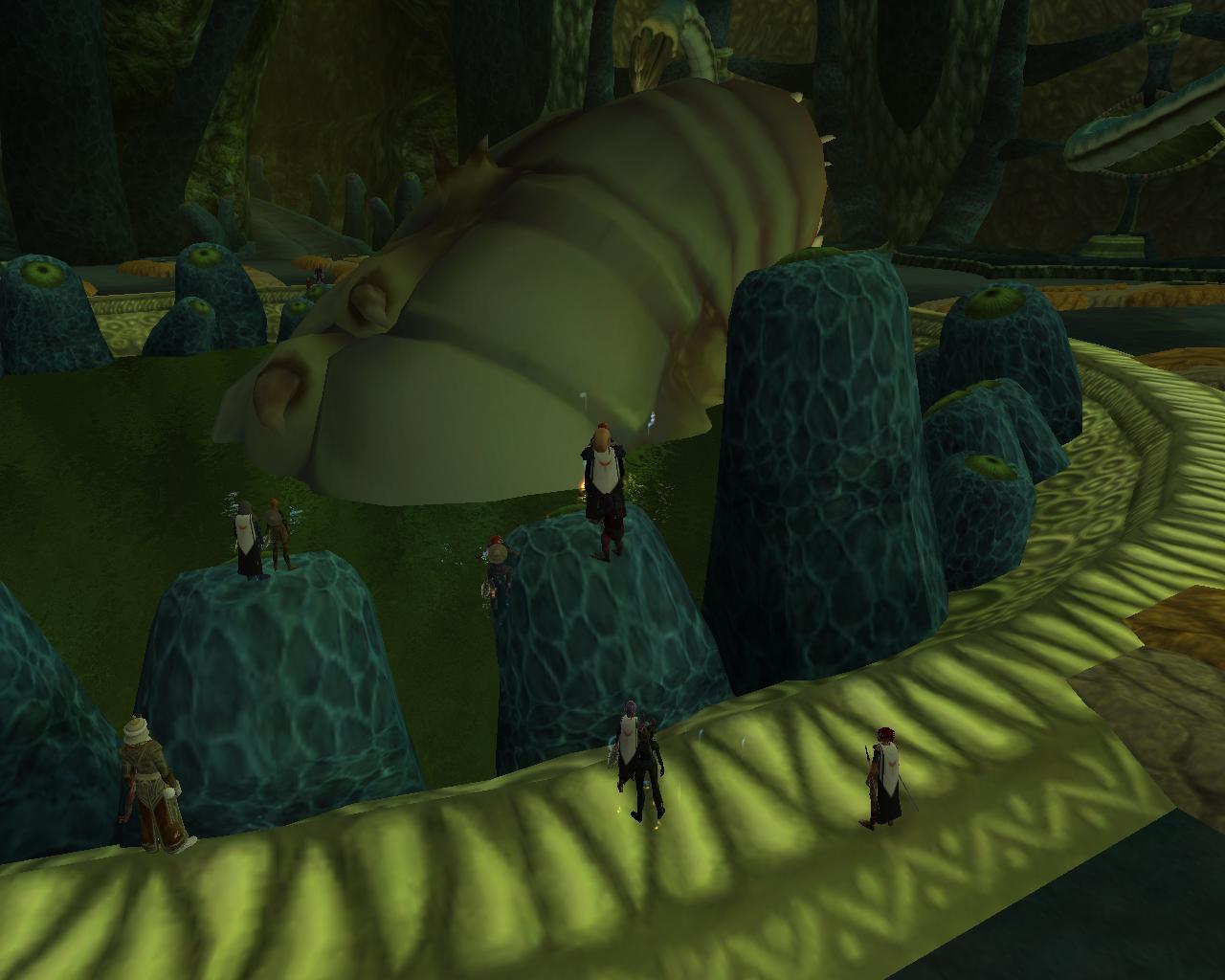 Another instance cleared, another
server first
, finally a challenging encounter, yet another raidhug (well...small raidhug since we were less than 3 groups)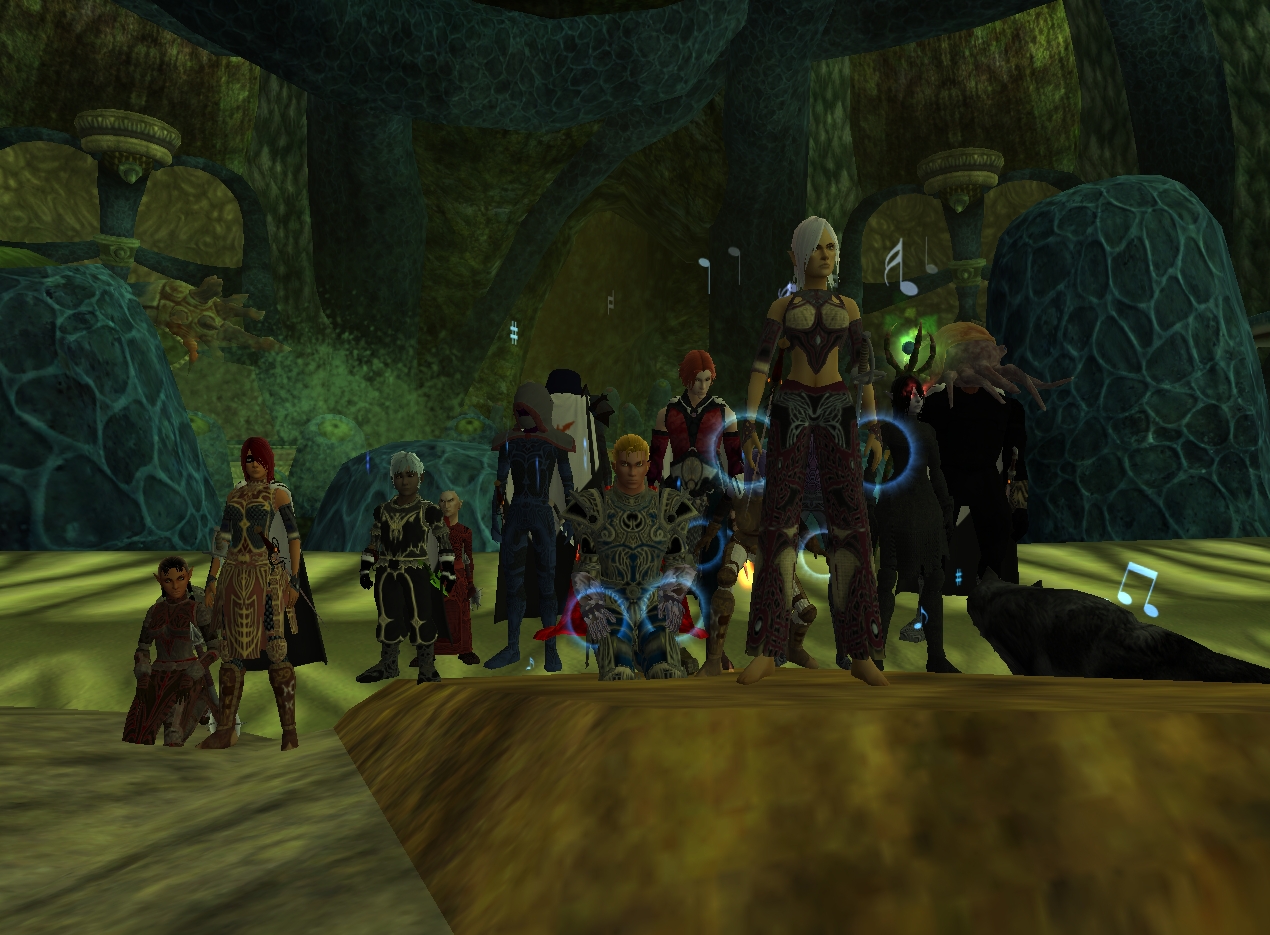 Here's some loots from these isntances (not all of them, even if all of them were clearly discoveries, but some are really not even worth showing)
Starting from Temple of Kor-Sha, grats Oraxor, Tholar and Slacka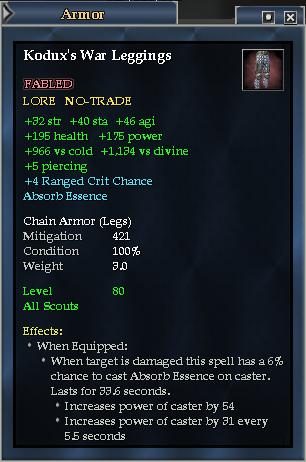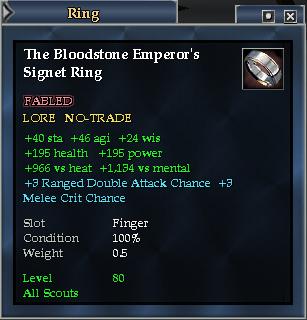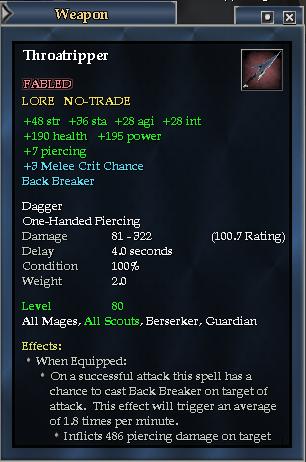 Grats Tholar on these legs from Venril Sathir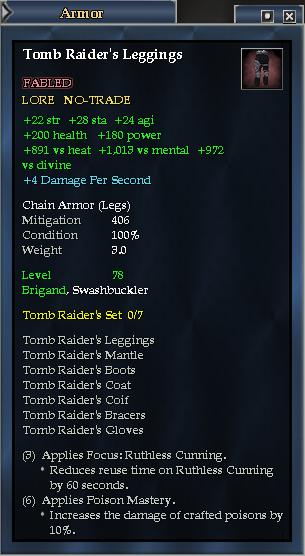 Grats Hidden on the dagger and Vaanir on the BP from The Leviathan in CoD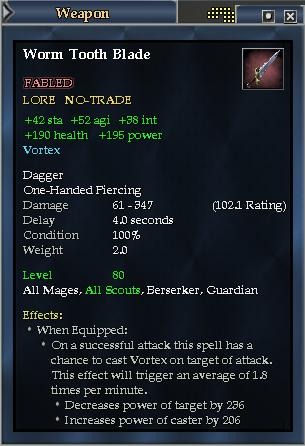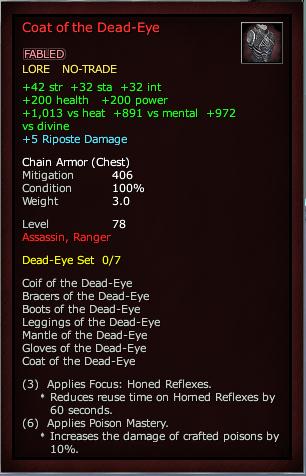 And grats Qiss, Kthxbye and Vaanir on these random loots (iirc: Venril Sathir, Temple, Temple)