After only 2 days from our last
Server First
, here we go get another, it's the time for the
Avatar of War
to fall under our swords and spells in one epic battle!
This avatar changed quite some from T7 and it got even more fun (at least for a zerker :D), but of course we couldn't have fun all night long, so when we got bored of toying around with this plated orc we put his planar life to an end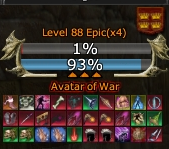 Keep reading for the full report!
Not much to say about this avatar it was fun, we enjoyed it and we killed it. Here's our usual penguin huddle pic (i really wish SOE engine would allow 24 chars at full detail instead of capping it at 10 even in highest resolution)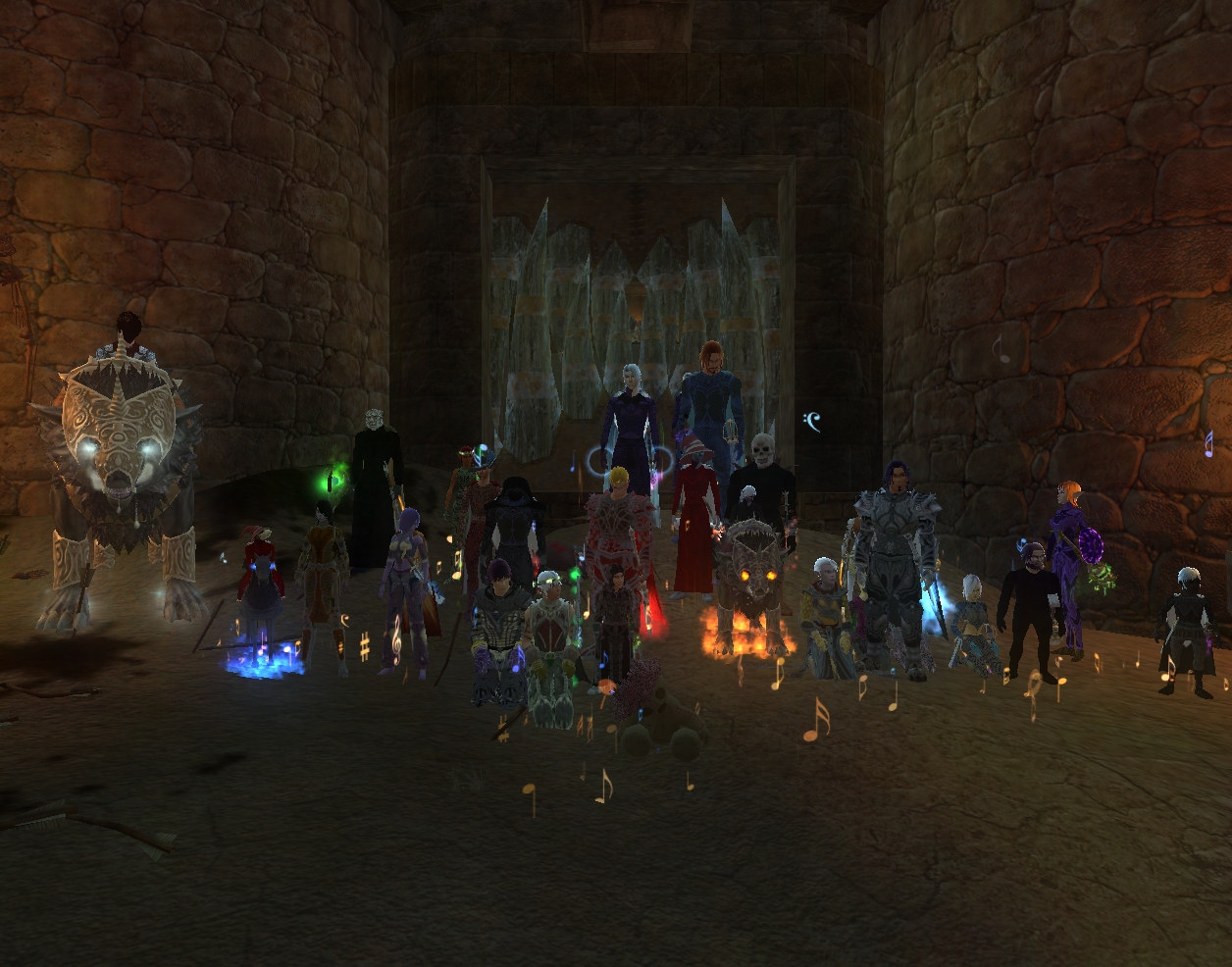 Lootwise our emo pally got this bracelet, grats Obsidian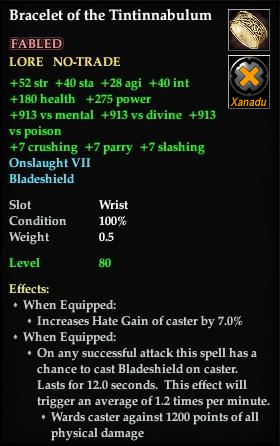 So another avatar down, hoping for some more to spawn (a couple never showed up since RoK got released, wtf?).
Be sure to stay tuned cause news hopefully won't make you wait too much!
Before leaving you to the usual quotes, for the many people who liked Xanothian Language Volume I, here's the second volume for all the people who want to learn this grumpy language:
\aITEM -473062723 -551755550:Xanothian Language Volume II: Why the Grump Hated Frostfell\/a