We've had a busy week, so much so that 3 kills are going to have o be squeezed into one news update. Friday the 13th turned out to be quite lucky for us, with a quick kill of
Avatar of Storms
marking a good start to our evenings raids. That said it's still probably one of the most frustrating and annoying encounters that we'll be forced to repeat for yet another year. Who'd have thought constantly getting interrupted, loosing target and being unable to heal would be unpopular with players...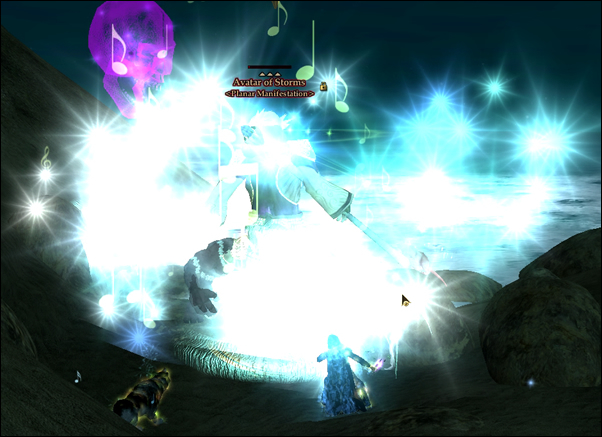 Sunday the 15th also proved quite productive, with a strong turn out we spent some time re-familiarising ourselves with
Avatar of Tranquillity
and were rewarded for our efforts. Probably one of the more enjoyable Avatars, even with the charm it's still hugely preferable to storms! note to any developers: random charms are still lame!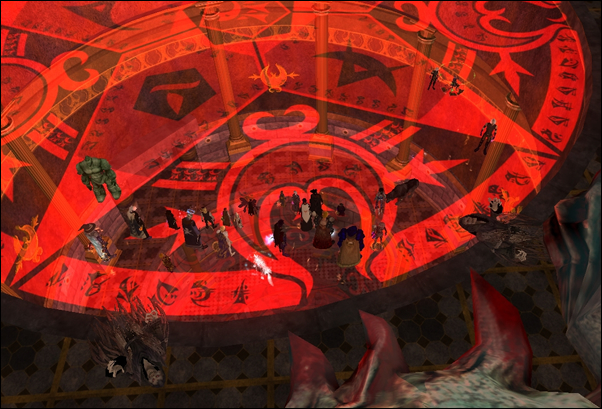 On Monday night we finally found time to spend a second evening on
Zarrakon
- yes, yes we know...
Bad Xanadu! What on earth have you been wasting time on?!
well other Avatars that weren't as fruitful as those listed above. - anyway, with decent positioning and a little practice the encounter proved quite fun, the scripting was pretty easy to follow with visual queues and text hinting at what you need to do. Hopefully this will prove enjoyable to kill weekly, rather than annoying... time will tell.
Obviously these new kills yielded a few server discos, here are a few (Congratulations to those who made the winning bid).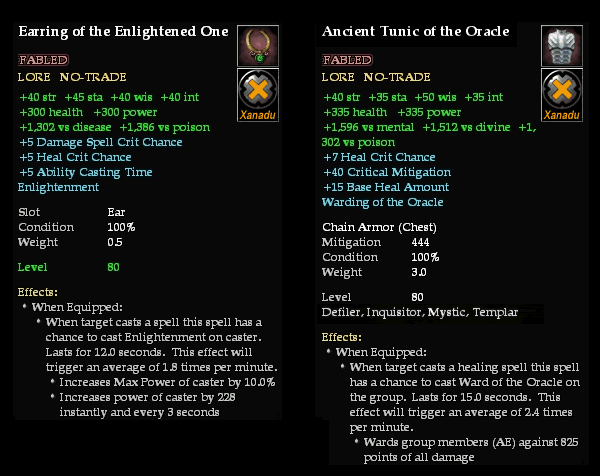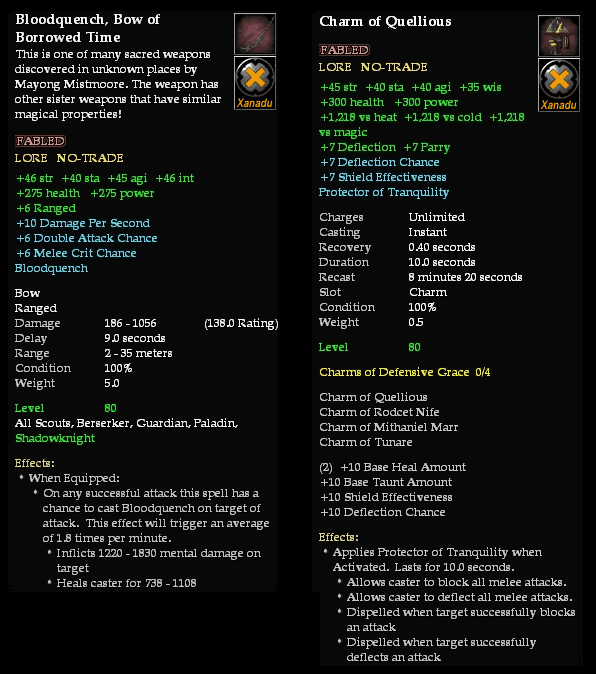 As always many more items can be found in our database and we do encourage anyone to aid us in keeping our database up to date and with appropriate good quality images. For information on what you can do to help and how to upload items please follow
this link.