Over the past week or so, our Avatar progress has finally started to take shape. On February 27th we managed to bring down
Avatar of Hate
for the first time since TSO launched. It proved a frustrating fight, it's zone location further adding to our issues (as I'm sure is the case for other guilds), Nektulos Docks function as a mini hub to access several other zones. Due to the new server lag that came with TSO which causes a brief period of lag every time someone enters the zone, if two or three people zone in quick succession this can turn what otherwise looked like a good pull into a complete nightmare. I could go on with my complaints about server performance, but I have two more kills in which to do that!
March 2nd also seen our long over due kill of
Avatar of War
, we had been close many times before but never quite managed to attain the kill. Once Axe of War stopped being a problem everything soon fell into place. I mentioned lag earlier, well with Zek being a empty zone we never really had much of a problem here with lag. No more than what is considered "normal" for raiding in EQ2 these days.
Last but by no means least,
Avatar of Health
Finally fell last night on March 8th, the only new contested that we'd have so far this expansion. The script was basic and straight forward, adds were strangely familiar... almost like we'd seen them before, but where? Seriously though, it was an enjoyable fight. However this was by far the worst lag we had ever experienced on a contested to date. We regularly just had to abort before anything had even gone wrong, the server was just responding so slowly that 2-3 minutes of combat equated to 1 minute of actual spell casting. 3 minutes of a flawless pull with only 10% damage dealt to the avatar, no players dead... Seriously SOE, EQ2 is an awesome game and we all enjoy I greatly but please give us back the performance we once had. When you put a time limit on fights like these at just 6 minutes 30 seconds (AoHealth it really is a limit, next sweep AE that hits after you get battle weary and it's nn raid), the least we expect as players is that our success or failure is in our hands and not purely based on if the server will respond in a timely manor for the 6 minutes needed.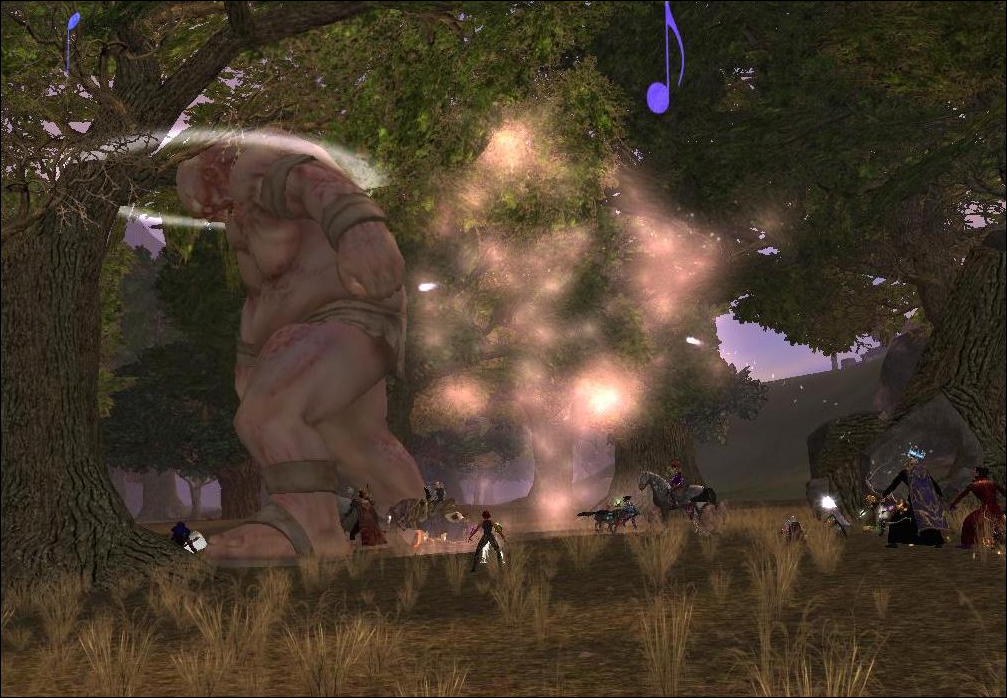 We only have the one high resolution kill shot, but I'll post the rest even if they are quite small. Before anyone blames me for lack of more screens I have a Radion 3400 that cost me a whole £40, you don't want to see what my EQ2 looks like while raiding!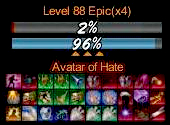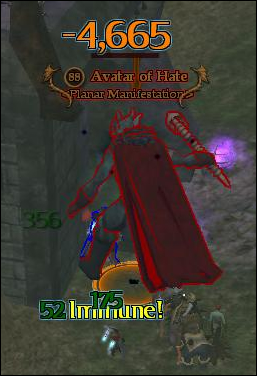 I was only given one screen shot for War and it was corpse shot with Comalv stood in he centre spamming hail on a warmonger as though that would make it go away faster... There have been plenty of other discoveries from the other Avatars we're still killing, but I'll just post what we got from our 3 new server first kills.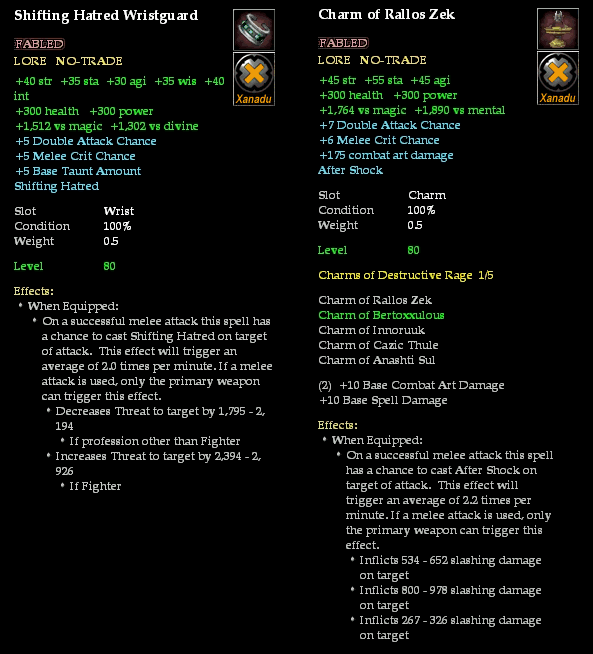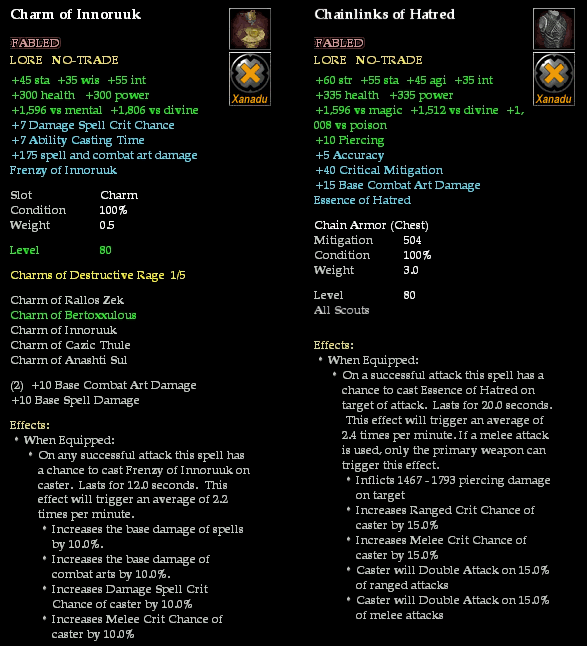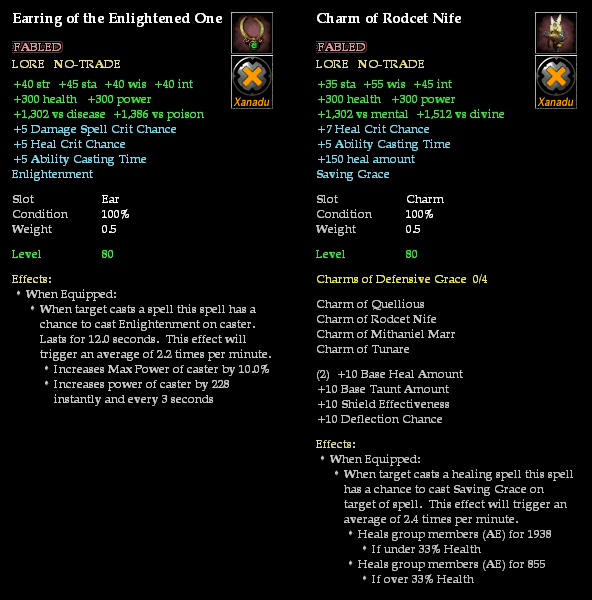 We're always keen to receive new item links and drop locations for our
EQ2 Item Database
, for information and what we would like screen shots of or items we're missing, please visit our
Loot Discussion Pages
.