I'll continue how I started and work from the present backwards through what we've killed. On April 9th
Avatar of Below
finally spawned again, without lag being an issue and with plenty more critical mitigation gear the Avatar felt extremely weak. We had some teething problems which included people running past him forgetting they were agro, but he didn't last too long.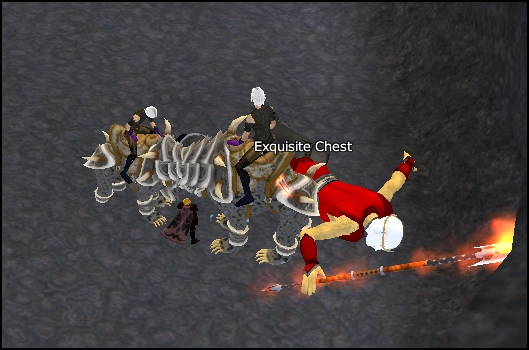 April 6th seen us finally bring down
Avatar of Flame
, the lag on this mob can be quite unbearable despite the recent fix, I'm sure most of this is due to the new quest line that was added to the zone causing more people to be present. Even then that fight often lagged with less than 50 people in the zone, eventually I resorted to just jumping on him Mario style while on my dire bear, unorthodox but effective!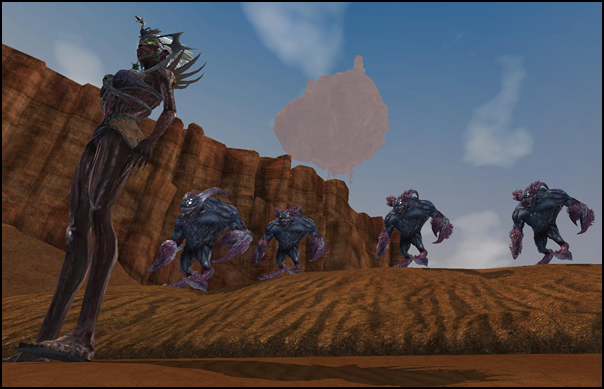 A day earlier on April 5th we managed to bring down the contested version of Anashti Sul, we were all expecting her to be named something like "Avatar of the Forgotten One" or similar. Still expectations of her name aside we toyed around with a few different tank spots and eventually found one we liked (although I still had a lot of people moaning about it to me). There were certainly more portals than we expected, but that did kinda make life more interesting.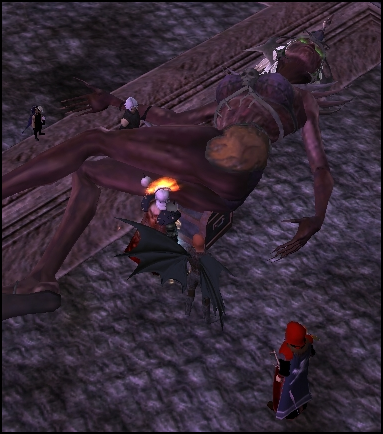 Obviously for the contested version to spawn, first we had to take down the instanced first. Which we did on March 26th, with many elements borrowed from other encounters it didn't take us long to familiarise ourselves with the fight. It just became a matter of putting knowledge into practice. We've since gone on to now first pull her once or twice, although more often than not someone falls asleep and blows the raid up... still it passes the time.
Well some of this happened nearly 3 weeks ago now, and for such a brief new posting. Hopefully you'll all enjoy the quotes!
Also, GU 51 seen many minor alterations to TSO fabled set armour. Those that can spare the time people check
this post
and see if we still need an update of your class set. As always please make sure the images are good quality, white and cropped appropriately if needed. If all you have is paint, don't be afraid to bring out the
GIMP!
Tutorials on how to use GIMP can be found
here.
Almost time for the quotes, but let's see if you can find what is wrong with this picture. Think of it as a kind of "
Where's Wally
" but with more butt rub!