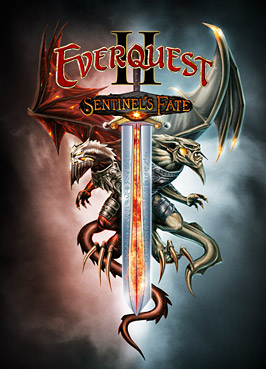 Another expansion is here, and I must admit it feels long over due. Sentinel's Fate finally brings us face to face with Roehn Theer, the God Slayer himself.
This of course in turn meant that the Avatars of the gods have finally (hurray!) left Norrath, after 3 years of fighting against them I think few people will truly miss them.
Sentinel's Fate also brought the return of Odus and with it Toxxulia forest, Toxxulia (the Dragon Queen) herself included.
Read on to find out how we've faired against the new content.
Our progress so far has not come easily, but we've managed to clear one raid zone and killed all the default content in the remaining two. With only some "hard mode" versions of the current content left available to us I'll introduce you to some of the foes we've vanquished so far.
I'll start with Perah'Celsis who died by our hand on February 28th 2010 (server first). This fight proved a little more musical chairs than we were expecting and at the time had very little room for error to get to the chair in time. With that aspect aside the fight was pretty standard, although we distributed the spoils and moved on without pause for screen shots. Here is a picture of the trophy so you can all see his oily complexion.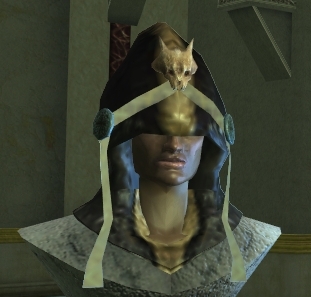 With Perah'Celsis vanquished and the spoils distributed, we turned our attention on Toxxulia (who was bugged for nearly a week and finally fixed by this point).
Toxxulia died on March 2nd 2010 was the second zone boss to fall to us (server first). The fight was a little different to what we're used to, but not really enough to make the fight stand out.
In the absence of the usual kill shot picture (again) I'll offer a picture of something quite unusual, a dragon flying around inside her own stomach... yes a concept difficult to get your head around, giving how spacious her stomach is. I believe it to be the founding principles at work that also make the
Tardis
possible
.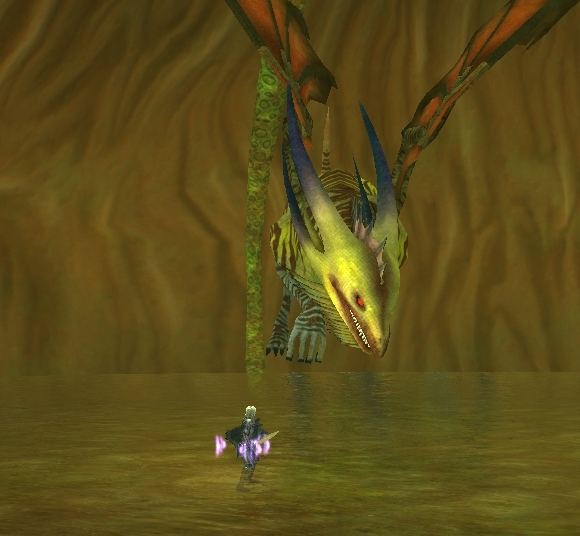 With the other two dead we moved on to the next logical choice, Roehn Theer. This fight proved quite a treat, and while it could have been more involving it was certainly unique and with quite impressive art work/graphics.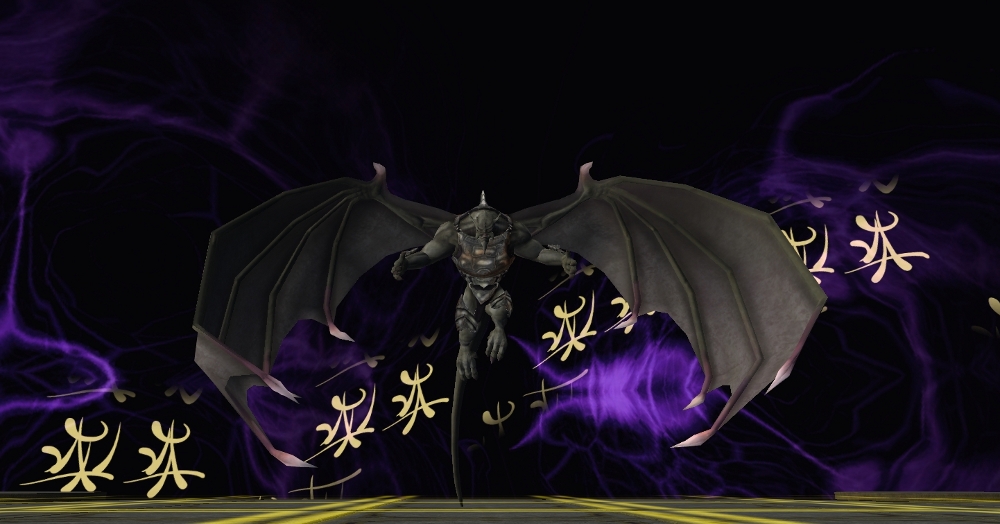 We finally took Roehn Theer down on March 7th 2010 (server first), leaving us with only some of the optional hard mode variations left undefeated. With the promise of new raid content with the next Game Update, we should have plenty to busy ourselves with for now. I'm not really sure what else to say, but the trophy looks nice.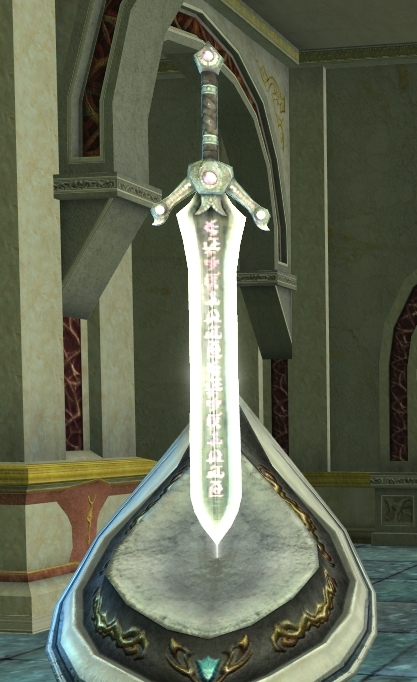 Warning the follow paragraph my contain cynicism.

I can't help but feel I would be being neglectful if I did not at mention something about the raid content and the accompanying loot that has been added to Sentinel's Fate. While some of the art throughout the expansion is very impressive, some the raid content feels very uninspired or rushed, we've endured many bugs already some from launch (that were reported in beta), some patched in later and eventually fixed, post launch difficulty rebalancing without patch notes and loot that looks like it was created by a random number generator and thrown into a loot table (over 50% of all loot has been transmuted on the server disco, with a further sizeable portion sitting in peoples bags not getting used). While we can't expect a disproportionate level of development to go into raid design compared to the revenue it's player base brings in, I would like hope the new content will be held to a higher standard than what we've seen so far. Players aren't privy to who dropped the ball when things go wrong or fall short of exceptions and it doesn't matter as long as we don't simply point the finger at the last person to "touch it", suffice to say even with limited resources/budget being offered to the developers in charge of raid content I think we deserve a higher quality. Bugs are a fact of life in an MMO, with a game that big and that dynamic you can't avoid problems. We should be able to avoid the need for loot revamps by doing it right the first time, when a job needs doing twice, players loose content.
Moving on... many of us despite our scepticism have tried Battle Grounds and found we quite enjoy it. We look forward to new maps, new game types and more items to purchase.
I think that's just about everything, just some space for a few random quotes that made us laugh that we can share with others.