It was a dark and a stormy day, once again Telara stood at the brink of destruction - on the rooftop of Hammerknell Fortress, Inwar Darktide and his minions were plotting to unleash a flood of catastrophic proportions and drown every living beign on Telara, thus bringing on the Age of Akylios...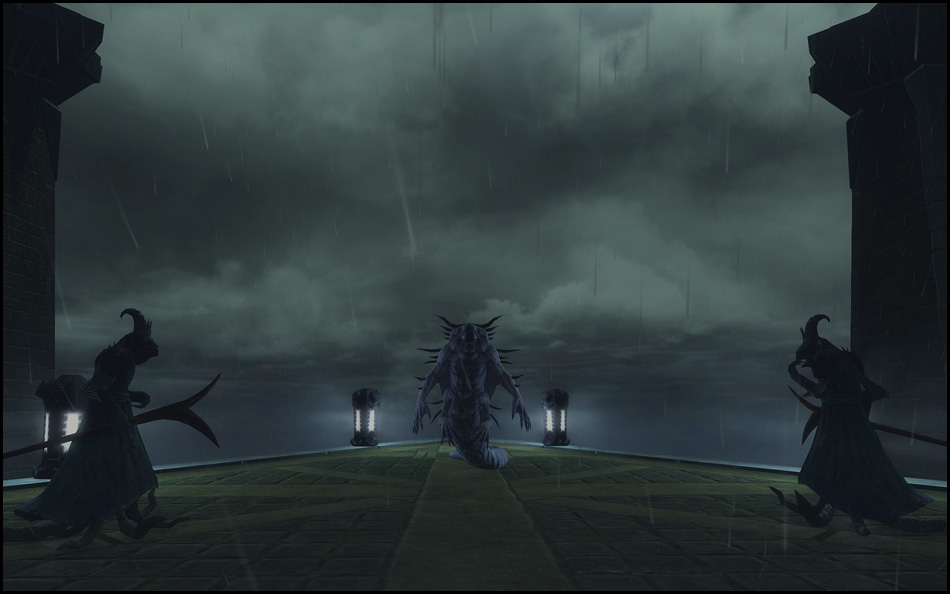 A Lizardfishmonster man thingy is up to no good! To the Xanamobile, let's go!





Upon arriving at the rooftop, the Ascended discovered two of Darktide's minions: Aqualix and Denizar, who had just summoned their master on to Telara - while Inwar Darktide was busy with his monologue regarding the flooding of Telara, filling peoples lungs until they burst and other weird kinks like that, a fight between the Ascended and his minions broke out...

SMACK....

KAPOW...

OOF

Soon after, his minions were defeated and then, like any completely sane and totally not ridiculously dumb badguy: Inwar Darktide continued his monologue and revealed that his evil grand plan consisted of using the two Tide Wardens he had summoned on the rooftop of the Hammerknell Fortress to gather enough energy from the growing storm to unleash the flood... This plan was so foolproof that no ascended could possibly spoil it, unless they would destroy the two Tide Wardens simultaneously... Oops?

Angered by the failure of his plans, Inwar Darktide summoned yet more of his minions to fight the Ascended, but as expected they were disposed of rather quickly. Finally Inwar Darktide had no choice but to engage the Ascended himself... Long story short, the evil lizardfishmonster man thingy got made in to sushi on October 25th and Telara was safe once more! (at least for the next two minutes).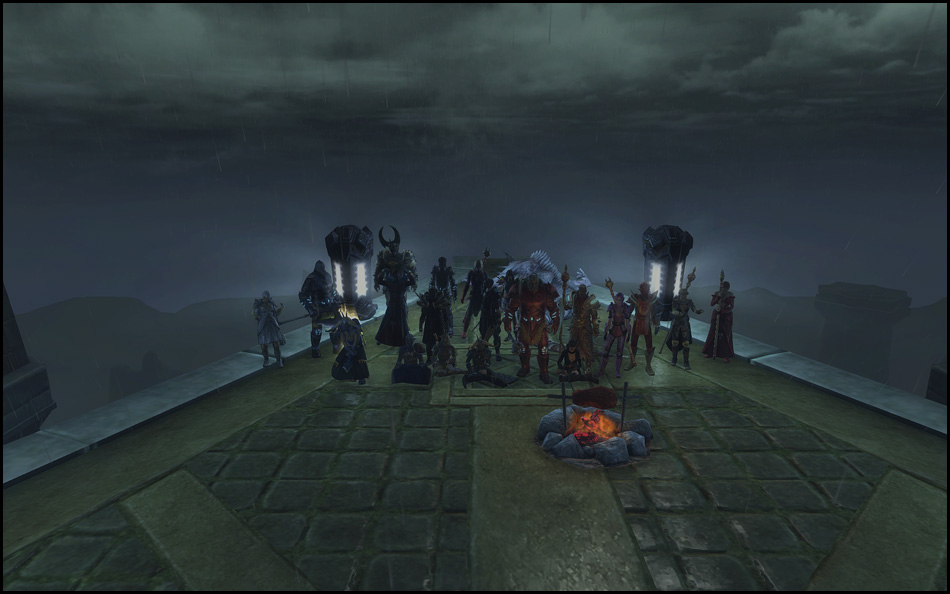 After disposing of Inwar Darktide (and once again, saving Telara from certain destruction), a portal leading to the darkest depths of Hammerknell Fortress appears. There, in a what could be best described as a ruined underground harbor section, a horde of nightmarish creatures from the plane of water stand between the Ascended and Lord Jornaru who is attempting to free Akylios from his prison.





Once the trash from the plane of water has been defeated, only one thing remains: The final confrontation between the Ascended, Lord Jornaru and Akylios. However, one thing is certain - Akylios will do everything in his power to break free from his imprisonment, he even goes as far as empowering Lord Jornaru who then turns in to the fearsome CRABMAN!

Together the batshit crazy Calamari and the terrible Crabman form an absolutely terrifying duo: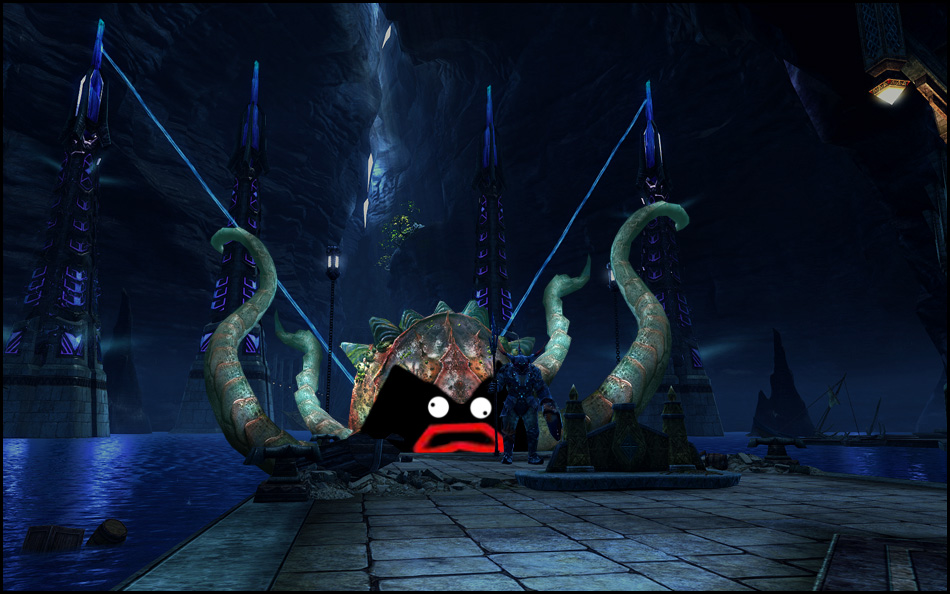 note: Akylios actually looks significantly cooler than the above photoshopped version




But how does the story end? Well, well... That remains to be seen, as we aren't quite at that point yet!

Either way, as this time around the actual content of the news is rather limited, I figured it would be a good opportunity to turn this in to a "Xanadu news - The Quotes Edition" - as lately, the guildhcat has been even crazier than ever. But first, a little funny dev/cm "whoops" on a server broadcast message and then continuing on to the guild quotes.

Testing instructions!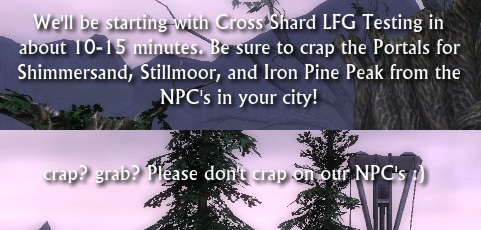 The hills are alive with the sound of Elof



Err... What?

Is this the part where I should get worried?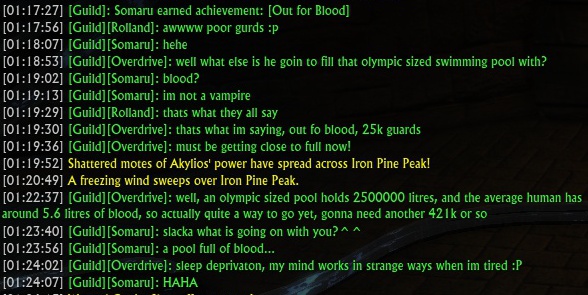 Oh well, at least we had 4 quotes before the dirty ones started

I don't even want to know how this got started...



Whatever floats his boat...

*cough* Don't even ask... Must be the evening doing weird things for the guild chat quality

Nope... Xanadu, "quality" chat 24/7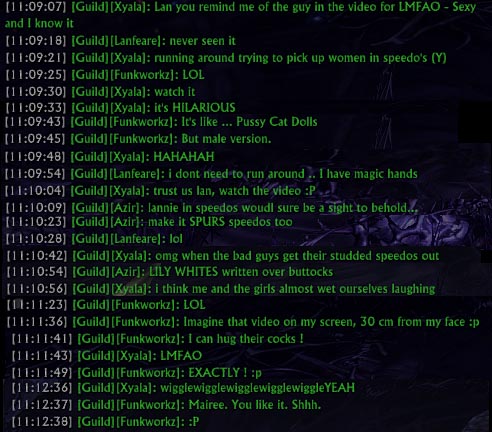 [ Last modified by Ayame 2011-11-02 22:47 (Full Log)]



--------------------------------------------------