So, after some grinding and the last 2 weeks spending our time on kos encounters, we faced a weak monday yesterday. weak in terms of attendence, only 3 healers online.. 17ppl in total, you know what i mean. what to do on such a day? go back to dof! first we cleared courts quickly to find out that it still almost gave a whole guild lvl up, even though we only had those 17 mentioned ppl online, also some ok AA exp. better than nothing for a weak monday i guess.
after that we decided to go for the djinn master. everything is green or blue there by now, so cant be that big a deal right?
well i have to say, it still IS a big deal. the encounter was fun and it felt more like an achievement than the vast majority of encounters we faced in eq2 in the last 1.5 years. at this point, a bravo to those 3-4 guilds who managed to beat him before kos release!
have to add that some more ppl did show up later in the evening, so we were 22 when killing the djinn master, cant really suggest going there with 3 healers still


however, this "weak" monday turned out to be a fun day, and grats xanadu on another serverfirst: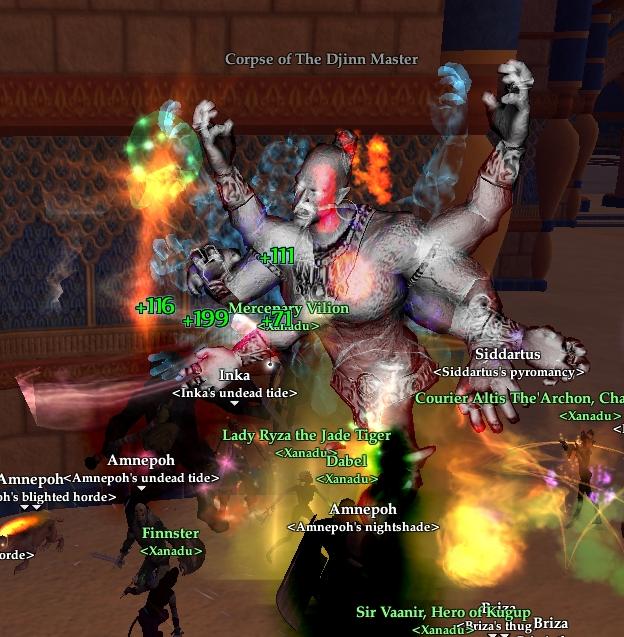 the loot can, as always, be found on our loot page: http://eq2.xanadu-community.com/eq2_loot.php


[ Last modified by Sondrax 2006-03-21 13:49 (Full Log)]



--------------------------------------------------



Sondrax - Proud to be Xanadu!