well the summer came across europe and the sun shines on our screens. so we put our sunglasses on, our female members play in miniskirts and the beer keeps our brains cool.



after we free'd the frogs about a month ago we kept on doing what we love to do: farm contested and instances all across norrath. funguy thankfully took over the job to admin our loot page and as you can see, its updated daily with lots of new stuff we keep getting. i may add here that we have been killing all contested mobs on runnyeye for the last 21 days (and counting). we only "lost" 7 mobs to other guilds since may 17th.

furthermore we finally spawned the element of vox to check out how that one is, turned out to be a more fun encounter than that other instanced one.. the spirit of vox.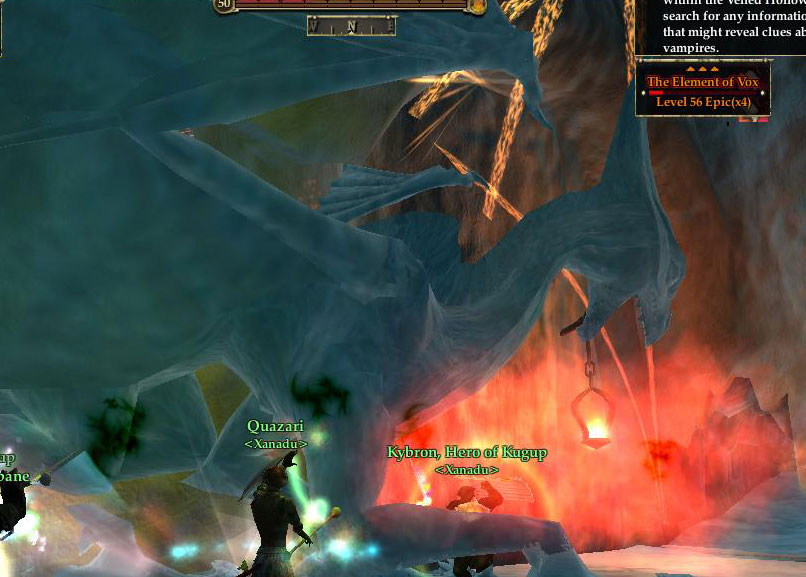 no loot worth to mention dropped though.

weeeell and to come to the most interesting thing from the last month: Splitpaw went live on runnyeye on the 30th of june. on the 4th of july we then managed to defeat the normal epic raid, on the 5th the brutal acts of war! Grats us on another serverfirst and well.. i assume euro first. kinda annoying that we had 2 days delay on that adventure pack.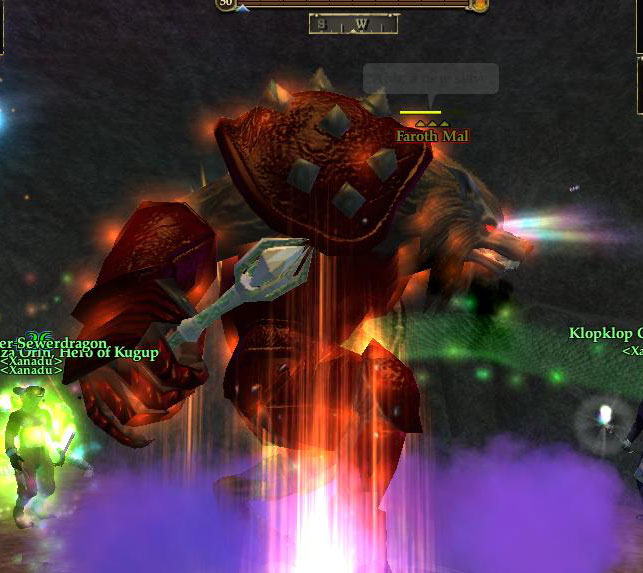 i must say the encouter with the best risk vs. reward ratio is also in splitpaw: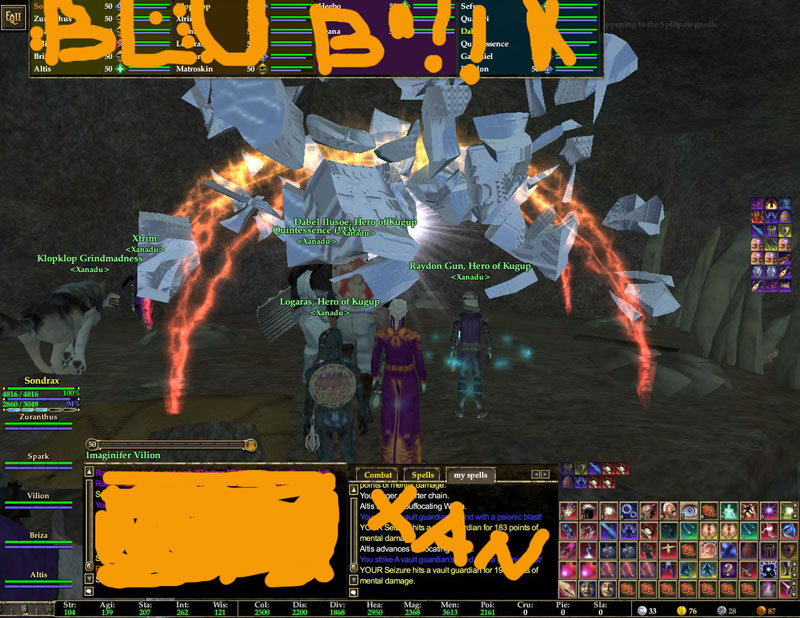 a few selected loot pieces from splitpaw:



More loot of all these can be found in the splitpaw section of your loot page: http://eq2.xanadu-community.com/eq2_loot.php

well what else happend?
right, the contested mobs were upped, i gotta say kra thuk is kinda nasty these days, still working on him. the vision of vox was a very cool, fun AND rewarding encounter, unbelievable enough!



well, else we are looking forward to the combat changes which are supposed to go live on test soon enough (and then learn the raid mobs for the 5th? time :p)


[ Last modified by Sondrax 2006-02-01 12:39 (Full Log)]



--------------------------------------------------



Sondrax - Proud to be Xanadu!