We worked on the Bloodline Chronicles since it came out on Monday 21st
First group already had raid access the same day and on day2 we gathered the first 15ish people to explore the raid zone. Day3 was the first real attempt but the massive amount of time it took and the fact that we had 4 T'Haen who all wanted to play with us prevented us from completing it then. Day4 however we went there again and after just 5.5 hours T'Haen the Lost had to admit that we were stronger




after he went down and the above shown serverwide msg was broadcasted i counted over 50 tells with congrats in the first like 2mins. thx to all those again and sorry i couldnt answer all!


the only screenshot i got from T'Haen itself is not the best, but here it is anyway: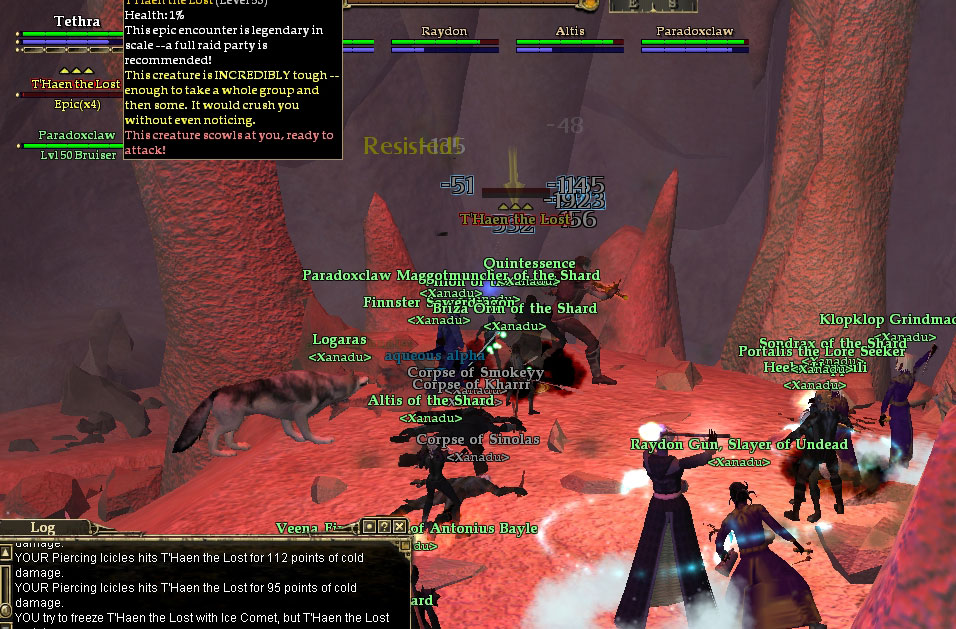 for completing this as the first on Runnyeye (i think it was the 4th kill or so worldwide), we got an artifact as reward: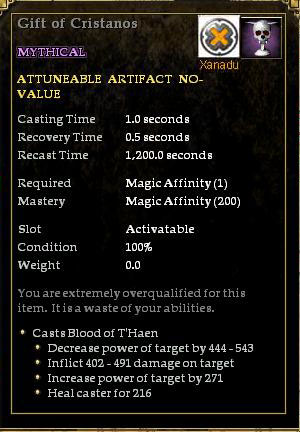 grats Xtrim on this unique item!!!


[ Modified by DarkEvil 2005-03-25 08:00 ]



--------------------------------------------------



Sondrax - Proud to be Xanadu!